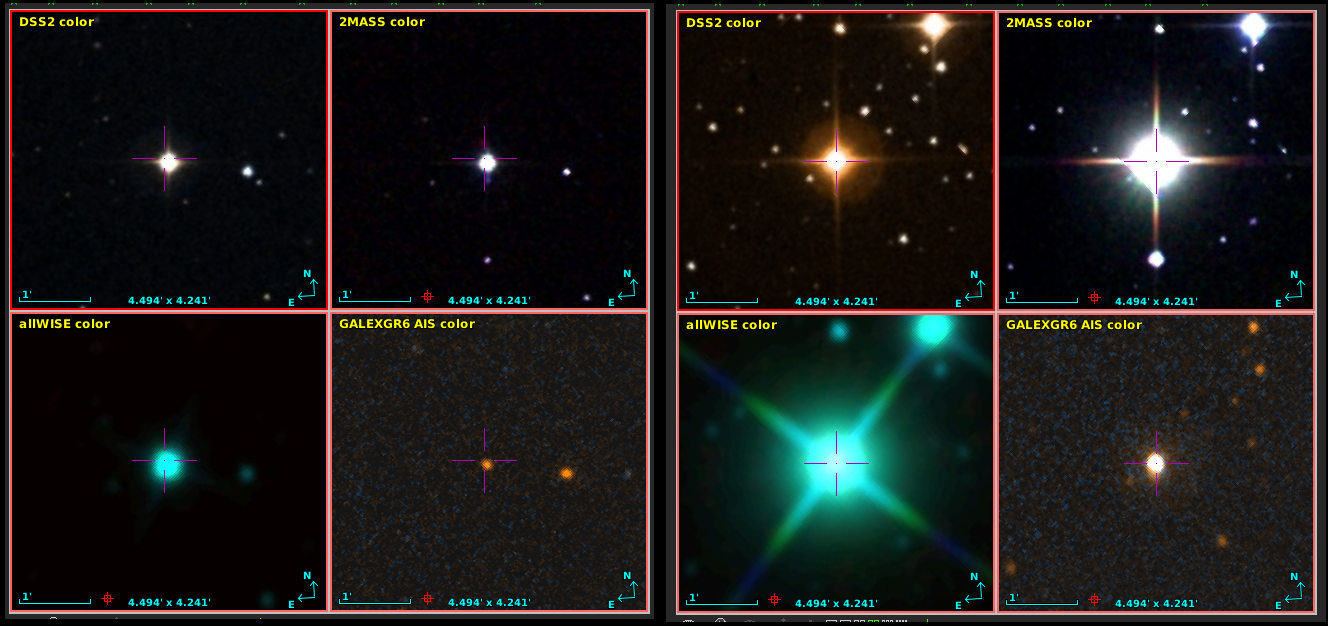 On June 30, a small project we've done together with the Armenian Virtual Observatory has ended. Its objective was to publish the spectra from the First Byurakan Survey (the DFBS) in a VO-compilant way. The data comes from one of the big surveys with Schmidt telescopes that form a sizable part of the observational heritage from the second part of the 20th century (you're still using a few of them daily if you tell Aladin to show a DSS plane).
In this case, spectra from objects on the entire northern sky off the milky way down to about 18th mag were obtained. In a previous cooperation between Armenian and Italian astronomers a good decade ago, the plates were digitised and calibrated, and spectra were extracted. However, they resided behind a web interface so far, which made them somewhat clumsy to work with.
Now, they're in the VO, and to give you a few ideas for what kind of things you can do with this kind of data, within the project we've also written the tutorial "Outlier Analysis in Low-Resolution Spectra".
Have a glance at the tutorial – you see, while the Byurakan survey certainly is a valuable resource by itself, I happen to believe at this point it's particularly valuable because with the next Gaia data release (planned for next year), a deluxe version of it will come: Gaia's RP/BP spectra will be all-sky, properly calibrated, and quite a bit deeper, but still low-resolution. So, if you're just waiting for such a data collection, you can train your methods right now on the DFBS.